Shal Housing ~ Join our Board
Tuesday 3rd September, 2019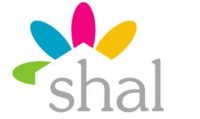 We're looking for a number of passionate, committed and knowledgeable people to join our Board. Our differences unite us and we want a diverse Board that reflects the communities we work in and the voices we champion. We want our Board to challenge our Executive team constructively and actively participate in conversations that look at issues from all angles before making a collective decision.
We're particularly interested in people who have knowledge of and experience in:
Financial
Property management
Environmental sustainability
Digital communications and marketing
Community engagement and development
Family support, health and social care and supported housing
Lived experience
Developing Psychologically Informed Environment
You can take a look at our Recruitment Pack to find out more. You can also take a look at the Personal Specification and Code of Conduct.