Survey results for Bridgwater Vision
Tuesday 8th December, 2020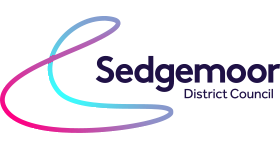 Following last year's announcement that Bridgwater was one of the places selected to bid for up to £25m from the Towns Fund towards its regeneration, the Bridgwater Town Board launched a community survey to gain local views on the Board's thoughts on future priorities. The survey closed on 23rd October and there were 317 responses from local residents and businesses. The results are now in and, in summary, are:-
67% of respondents agreed with the draft vision – "Bridgwater, a town re-energised –ensuring the town is better positioned to benefit from existing and future investment in clean energy and clean sustainable growth. A town recognised as a place of education, enterprise and innovation. A town that is socially conscious, culturally rich and colourful with a strong sense of civic pride and community".
59% of those filling in the survey lived in Bridgwater, with another 25% living within Sedgemoor.
Overall, respondents were very keen to see a re-energised town centre, providing more diversity and encourage new enterprise and business activity, more tourism, culture and arts attractions to provide new destinations and events in the town. Opportunities to further develop our rural connection with farmers markets and produce were also highlighted.
There was further strong support for the Town Deal Board's ambition to "maximise our community potential" and to improve "sustainable access and movement" within Bridgwater.
The full survey results can be found at https://www.sedgemoor.gov.uk/article/4667/Bridgwater-Vision-Survey
The next steps in the process are for the Town Deal Board to review further project ideas for inclusion in the submission to Government by the end of January 2021.