Update from the Council Tax Department.
Friday 27th March, 2020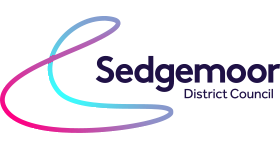 The Council Tax department are experiencing a high number of calls
Please be patient with our staff who are trying their best to help all customers.
If you are having trouble in getting through via the phone, please email on [email protected]
Many people will be able to continue to pay their Council Tax as billed, if you are having difficulty in paying, please email the Council Tax team on [email protected].
If you have a question in relation to Council Tax Support, please view Sedgemoor District Council website for more advice. In addition, it you have a question about what help you can apply for as you are no longer working please go to the gov.uk website which has a lots of guidance to help you make a claim for help.
The Government have announced a funding scheme to support households struggling with Council Tax payments and we are waiting for further guidance on how we will be able to assist you with this.
Housing – Are you a private landlord looking to let your property on either a short term or long term let?
Sedgemoor District Council are appealing to private landlords to help accommodate tenants in housing need. If you can help please contact Sedgemoor District Councils' Housing Advice Team on 0300 030 7800.
Blake Gardens, Bridgwater – Barrier
The temporary flood barrier at Blake Gardens Bridgwater, will remain in place for the foreseeable time. This is to protect St Saviours Avenue residents from any potential flooding caused by the high spring times. This will allow the staff who operate the sluice gates, to focus on other duties and to able to assist other staff members.