Urgent Appeal! ~ Become a Young Enterprise Volunteer
Thursday 16th May, 2019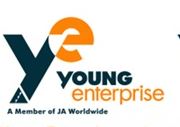 We are appealing to our Chamber Members and subscribers for mentors who would like to know more, and hopefully get involved, with the Young Enterprise Scheme, particularly for business mentoring opportunities.
There are a wide variety of programmes which may interest you and Tracey Prosser the Area Manager would be delighted to answer any questions you may have about these. Tracey can be contacted on
E [email protected] or directly on her mobile: 07384215347
Tracey is also keen to ensure that Bridgwater has an opportunity to engage with the project and is inviting people interested in joining the Young Enterprise Board for Somerset. If you would like to offer your help with the promotion of this world wide enterprise scheme which has had some amazing successes with local young people then don't hesitate to get in touch with her.
There is also an opportunity to register your interest in providing help at a local school, talking about your work sector, what you do as part of the job, skills or qualifications required and why you like it, in a friendly informal manner at a Careers Carousel day. This is being held at Chilton Trinity School on 2nd &3rd of July. We will be seeing about 70 pupils a day so ideally they are looking for 10 volunteers a day ( times 8.30am -2.30pm) . If you feel that you could spare this time to talk to these young people to give them an understanding of what you do as part of your role Tracey would like to hear from you.
Until you take part, you will never fully appreciate how personally rewarding these initiative can be but also the value they add to young people's lives, hearing accounts of work lives from others adds that testimonial value that can't be gained in a classroom.