WALPOLE DUNN ANNOUNCES SOMERSET SUPER LEAGUE!
Friday 14th May, 2021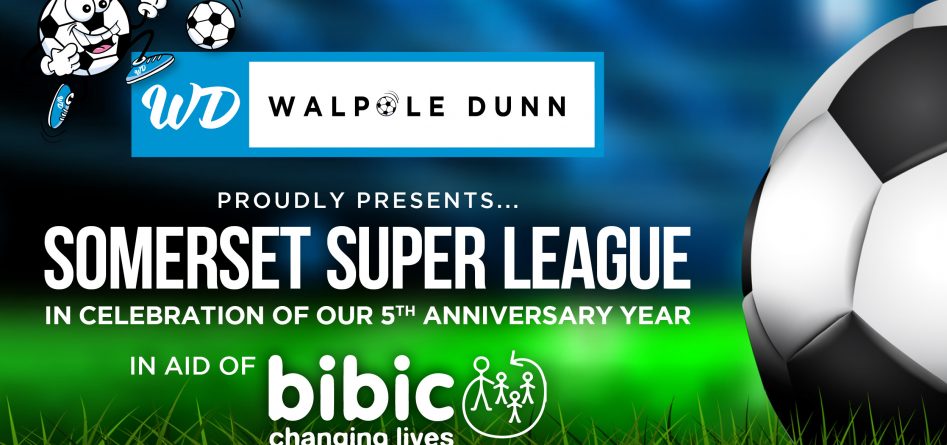 Walpole Dunn is pleased to officially announce we will be launching the Somerset Super League; the exciting new 5-a-side football tournament that will begin our 5th anniversary year celebrations and raise funds for bibic, our Charity of the Year.
Bibic is a national charity based in Langport that supports young people with developmental and neurological difficulties. Whilst raising important funds for this incredible charity, the event will also aim to bring together local businesses for some much needed face-to-face networking, and force us to do some exercise!
It is sure to be a fun-packed day, and just like the European Super League, there will be no chance of relegation (it is a one-off event after all)! You won't want to miss out as the winning team will be presented with the coveted Somerset Super League trophy and will receive immense bragging rights.
The event will be held in Taunton and we are aiming for a date in June. The precise date and location is to be confirmed, and will be subject to the ongoing relaxation of Coronavirus restrictions. The event is open to all local businesses, whether you have enough people to make up a team yourselves or need to join with others.
You can sign up by emailing [email protected] with your company name, team name, and number of players. We would also ask all participants to donate to bibic via Walpole Dunn and suggest a minimum donation of £20 per player.
Get in touch today to guarantee your spot in this not-to-be-missed event!