Want to encourage your employees/trainees to find a cheaper, quicker and healthier commute to work?
Friday 30th August, 2019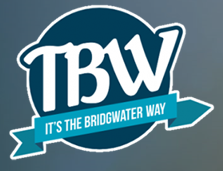 The Bridgwater Way is a project focused on helping to keep Bridgwater moving as the town goes through a period of significant growth and investment. By providing information, advice and tools people can choose the best time to travel and routes to use.

Sign up to The Bridgwater Way TODAY! We've already got 14 local businesses on board who are benefitting from our fantastic project offers.
Your business could benefit from:
• A bespoke Travel Action Plan
• Access to the SmartGo platform for employee discounts such as 50% off your first month with Buses of Somerset, 15% off a Railcard, 10% off at Halfords and even 10% off your morning coffee at White Feather Coffee in Bridgwater
• FREE bike maintenance and cycle training
• FREE communications package including quarterly newsletters and regular roadworks and traffic information
• Employees can earn points and exchange them for high street vouchers with BetterPoints just by travelling sustainably to work
Join The Bridgwater Way today, to register your interest please email Chloe Williams – [email protected]