We say Farewell to our CEO Steve Leahy
Thursday 2nd April, 2020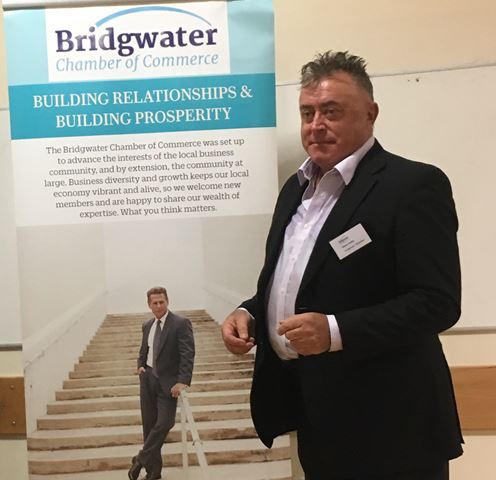 Whilst we welcome Roger Smith as the new General Manager of Bridgwater Chamber it is very important to thank Steve Leahy who was instrumental in setting up the Chamber from the beginning. It was through Steve's drive, ambition and vision that the Chamber has become the voice of business within Bridgwater and the broader Sedgemoor area.
As initial Chair, and subsequently CEO of the Chamber, Steve invested significant personal time and energy in developing the role of the Chamber within the community. He has worked tirelessly to engage with both the business community and the relevant authorities to promote the interests of Bridgwater business. During his time in leadership there have been many achievements, however two highlights have been the very successful Sedgemoor Business Awards and the 'Supply the Supplier' project linked to Hinkley Point, which enabled many local companies to bid for work at the new site.
I would personally like to thank Steve for his passion for the Chamber, and his persistence in continuing with his vision during difficult times. He now hands the organisation on with record levels of membership to the next era in its' history. We are pleased that Steve will continue to sit on the Board as we all look forward to supporting Roger in developing Steve's legacy.
Denys Rayner
Chair