Westcotts solidifies year of growth with fifteen new team members
Saturday 28th October, 2023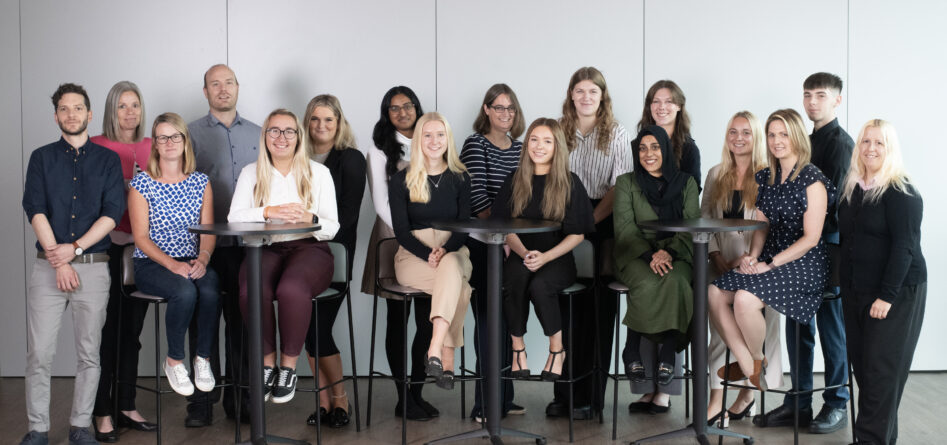 Fifteen new members of staff have been appointed to work across the business of leading South West chartered accountants and business advisers, Westcotts.
This cohort of new recruits, spread throughout six Westcotts offices across the region, are a mix of roles from trainees up to managers. Westcotts understands that recruiting, nurturing and retaining talented individuals here in the South West is vital for the success of the firm and clients. The firm places significant importance on career progression for employees, offering excellent training opportunities and career pathways where people can join as an apprentice, find support for their studies, and work their way up the firm.
These latest new members of the Westcotts family mark a continuation of the growth journey the firm has been on this year and will enable the company to deliver on the growing demand for its services.
The Plymouth office is joined by two AAT trainees, Harriet Knott and Abbie Smith, two ACA trainees, Emily Hill and Taylor Bracher alongside Tax Manager Helen Cross.
The Axminster team will be joined by AAT trainee Ellen Bugler, Manager Caroline Young and Bookkeeper Jessica White.
The Bridgwater office will see AAT trainees Ellen Ashford and Dexter Nichol join their ranks. Exeter colleagues will be joined by ACCA trainee Abida Islam and credit controller Mark Warren.
Just down the road, the Honiton office will see Lisa Court join their ranks as an Accounts Assistant.
Finally, the Weston office will be joined by Swathi Ramesh as an ACCA Trainee and Jenny Kilburn as a Financial Management Administrator.
Shona Godefroy, Managing Partner at Westcotts said: "Our decision to welcome 15 new team members across the firm is a testament to the strength of our recruitment strategy. We believe in nurturing fresh talent who will help us to deliver our aspiration for growth and at the same time and most importantly, help us deliver exceptional service to our clients.
"As a firm, we continue to invest heavily in training, providing everyone with the right tools and equipment to do their job to the best of their ability, whilst at the same time reviewing emerging trends. This is something that will never change."
Westcotts Chartered Accountants and Business Advisers has a team of experienced and talented experts with a wealth of knowledge offering a wide range of specialisms and services. The firm has supported individuals and businesses across diverse sectors operating in local, national, and international markets for over 30 years.
For more information about Westcotts, visit www.westcotts.uk