Weston College Wins Two National Beacon Awards
Monday 16th May, 2022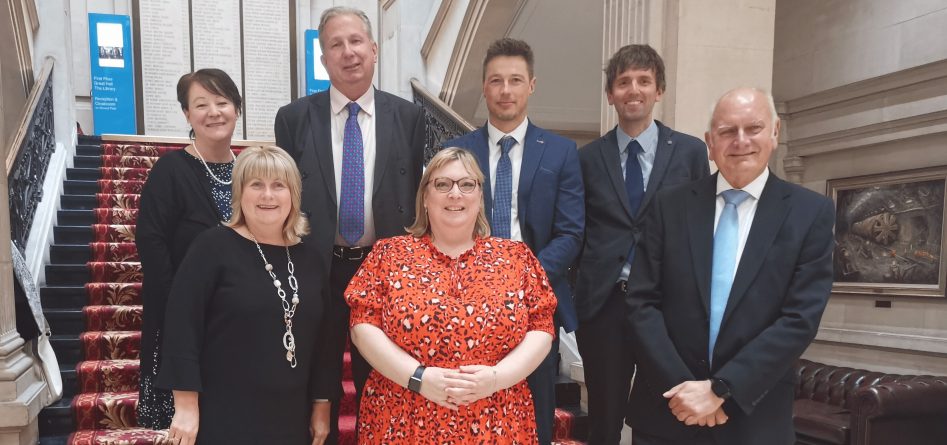 Weston College has been announced as the national winner of the prestigious Jisc Award for Effective Use of Digital Technology in Further Education and The Careers and Enterprise Company for Innovation in Careers and Enterprise Award.
 
The Association of Colleges' Beacon Awards celebrate the best and most innovative practice among UK colleges each year.
 
The Digital Technology award supported by Jisc celebrates an outstanding example of the use of technology designed to improve the student experience in a digital age. Weston College's cloud-first EdTech strategy has empowered a forward-thinking organisation seeking to answer the post-pandemic question "what next?".

Since 2016 the College has committed to integrating cloud technologies to enhance connectivity/flexibility and accessibility within teaching/learning and working. These technologies enabled the College to build learner-centric online communities and significantly improve the digital capabilities of staff and students. It also saw the College creating the UK's first Virtual Classroom.
 
The second award supported by the Careers and Enterprise Company recognises, celebrates, and promotes examples of outstanding and innovative careers leadership and practice. The College was commended on its vision to mainstreaming careers excellence through a 'whole college' approach, to nurture talent for all learners regardless of their starting point in life.  
Prior to COVID the College had already cemented a highly inclusive 'careers not courses' ethos through significant investment from the Principal, Dr Paul Phillips CBE in redesigning the careers programme, the creation of a highly expansive careers partnership model and by impressive CPD to create L6 Careers, Education, Information, Advice and Guidance (CEIAG) advisors.   In lockdown, the work also benefited from significant career technology leadership such as becoming a Microsoft Showcase College and being able to flick the switch as the first FE College to offer remote MS Teams CEIAG, with timetables seamlessly moved across within 7 days of closure.
 
Weston College's strategy also showed real careers agility in responding to the upskilling needs of the FE White Paper and in meeting the unprecedented student demand for careers exploration post lockdown – with the roll out of its dynamic Careers Excellence Hub model, where each faculty (14 in total) have signed its Careers Excellence Hub Charter – putting careers at the heart of its strategic plan by 'making careers everyone's business.'
The College's Chair of Governor's Andrew Leighton Price commented:
 
"To be recognised on such a national stage is a tremendous accolade for the College. As well as the two 'wins' we were also a finalist for The Edge Award for Excellence in Real World Learning, where the College was recognised for its transformational approach to making inclusive 'real world' learning a reality across the region using the College's dynamic Institute of Technology model.
 
"Key to the College's success has been the inspirational leadership from Dr Paul Phillips CBE, he has created a drive for entrepreneurship and ethos that puts the learner first in all that we do."
Mark White, Chair of AoC's Charitable Trust said: "The AoC Beacon Awards showcase exactly why colleges are so important to every community and why people value them. These awards recognise examples of excellent practical teaching and learning. The work of the winning college shows how important colleges are in providing students with the necessary skills for the real world."