Gavin Roberts ACA FCCA – Treasurer
Maxwells Chartered Accountants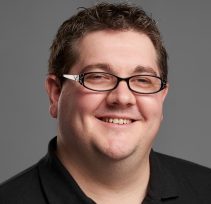 Helping you and your business thrive, ad-hoc financial director! Plain English speaking Accountant who is accessible and on the side of business.
Gavin joined Maxwells after leaving sixth form college in 2004, he developed his accountancy and business advisory skills whilst training 'on the job' and qualified as a Chartered Certified Accountant in 2008. Gavin became a fellow of the Association of Chartered Certified Accountants (ACCA) in 2013, he was admitted to membership of the Institute of Chartered Accountants in England and Wales (ICAEW) in August 2020.
As a Partner, Gavin works with owner-managed businesses in the SME sector helping them to develop their business assisting with accountancy, taxation and business advice. Gavin is fully qualified in Sage and QuickBooks Online as well as being well versed in a myriad of other software systems regularly assisting clients with their accounting system selection, installation and training requirements. Gavin is a frustrated entrepreneur and likes nothing more than getting fully involved in his client's businesses, helping them to develop, whether that is through strategic business advice, sound taxation planning or simply being the go-to guy on all matters business related.
To learn more about Gavin and what the team at Maxwells Chartered Accountants can do for you, please visit the website