Bridgwater & Taunton College
Schools and Colleges
Bath Road,
Bridgwater,
Somerset.
TA6 4PZ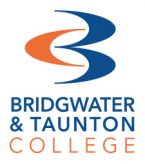 Bridgwater & Taunton College is located in the heart of Somerset, with main centres in Bridgwater, Taunton and Cannington. It also has an outreach centre in Yeovil.
The College has an excellent reputation both regionally and nationally as a highly successful provider of education and training. The College:

Is a Learning and Skills Beacon status College
Has been designated an Outstanding College by Ofsted
Received 13 National Beacon Awards in recent years
Meets the Matrix Standard for information, advice and guidance services
Our examination and course results consistently place us amongst the best of all education and training providers in the South West.

Bridgwater & Taunton College's vision is to be a world class education and training organisation which creates outstanding development and progression opportunities for our students, customers and communities through leading edge practice and partnerships with employers.

Bridgwater and Taunton College is a Beacon status college and achieved 'outstanding' grade 1s in all five areas of inspection from Ofsted. The College has also been awarded eleven national Beacon Prizes in recent years and has a regional and national reputation as an award winning college, with many more accolades to be proud of.

Bridgwater and Taunton College has the widest curriculum of any local college or training provider in the area, providing courses for students with learning difficulties at entry level, right through to postgraduate programmes for managers or graduates. There has been considerable investment to buildings and facilities in recent years, and that investment is still on-going, making the facilities an outstanding resource to students and the general public.