2020 budget from Sedgemoor District Council
Monday 24th February, 2020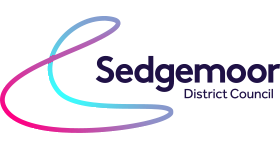 Sedgemoor District Council has yet again set a balanced budget with no cuts to public services; investment in priority services as well as focussing on the positive plans for the future, despite continued reductions in grant from central Government.
Other measures announced in the budget were:
An annual income of £457,000 as a result of Sedgemoor's prudent commercial investments.
Due to our economic planning and delivery of growth, there has been an increase in business rates, in the current year of £3.7 million with a further £1.7 million estimated for next year.  This money is used to fund priority services across Sedgemoor and keep council tax low.
Making up the difference for services that have been cut by Somerset County Council.  SDC has picked up the cost of over £160,000 a year to keep services going such Citizens Advice, a service that is vital to residents of Sedgemoor, as well as supported housing for some of our most vulnerable elderly residents.
An additional £75,000 towards Sedgemoor's work to reduce carbon emissions to become carbon-neutral by 2030.
107 new affordable houses across two sites – one in Bridgwater and one in Highbridge.
Investment of £7.5m into Council homes, in partnership with Homes in Sedgemoor – making sure that homes are safe, warm and affordable.
An additional £200,000 to our Homelessness Team, for them to continue their brilliant work in preventing homelessness. Last year, the team prevented 358 people from becoming homeless.
£100,000 into our highly successful Apprentice scheme, investing in Sedgemoor's youth.
Building on the success of gaining Investors in People Gold, an additional £100,000 into training, staff and organisational development – all of which equips our staff to continue to deliver the first-class services to our residents.
An additional £11,000 to enable the RNLI lifeguards on Sedgemoor's beaches to patrol for an extended period.
At the meeting of SDC's Full Council today (Thursday, 20th February) members voted to approve the Council Tax and Housing Rents for 2020/2021 with an increase in council tax of £5 per year on a Band D. This has meant that there are no cuts to services for residents. The increase in Council Tax will see an average Band D property pay £167.32 this year for District Council services. This includes £1.80 that is raised on behalf of the Somerset Rivers Authority each year. It goes directly to the Somerset Rivers Authority and enables it to implement and fund the 20-year flood action plan for the county. An additional £39.08 goes to the Internal Drainage Boards to help with their work. This leaves the actual amount that SDC retain for spending on its services at £128.24 per Band D property.
Sedgemoor's element of the council tax will be increased by 3.08% – an additional £5 per year on a Band D property, that is 9.6p per week.
The Liberal Democrat group put forward an alternative budget.