400 visors donated to Bridgwater's Brainwave charity
Tuesday 4th August, 2020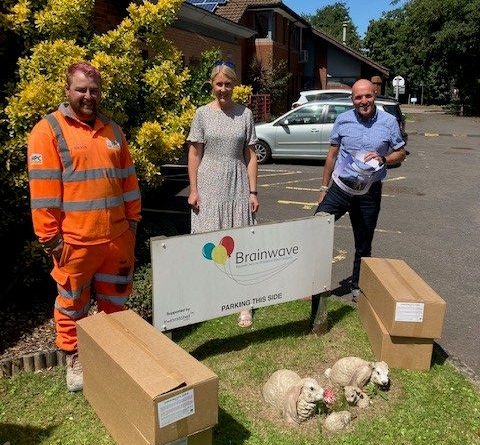 By Steven Salter
BRIDGWATER Chamber of Commerce has facilitated the donation of 400 face visors to local charity Brainwave.
Chamber general manager Roger Smith was recently contacted by Socea Denys, a Tier 1 contractor at Hinkley Point C currently installing the CRF pipes that transfer the water to cool the reactors.
One of their labourers, Jake Davis, wanted to do something for the community and raised more than £600 having his head shaved on site.
With additional donations from further suppliers bringing the total raised to more than £1,500 which enabled them to purchase the visors.
Keith Sinclair, chief executive of Brainwave said; "We are delighted that Socea Denys chose to donate these visors to Brainwave. They will make a huge difference in helping us to safely reopen our centre in Bridgwater and resume supporting children.