BONHAMS WOW THEIR SOMERSET AUDIENCE
Wednesday 26th October, 2016


INTERNATIONAL AUCTIONEERS BONHAMS WOW THEIR SOMERSET AUDIENCE
International Fine Art Auctioneers Bonhams joined with local solicitors Pardoes and Higos Insurance services to entertain guests at one of Somerset's most historic houses, Cothelstone Manor recently.
On a perfect Autumn evening, Cothelstone Manor was packed with invited guests  who heard Charlie Thomas, Director, House Sales and Private Collections Department at Bonhams give an advance preview  of  selected items from the contents of Glyn Cywarch, a truly wonderful sale full of amazing discoveries which are to be sold by Bonhams in London in March 2017.
Nigel Muers-Raby, Head of Marketing at Pardoes said "it's not often that people in Somerset get the chance to see and hear about such wonderful items and to hear the fascinating story behind centuries of collecting, without having to go to the London salerooms. The evening also provided everyone with a rare insight into the workings of the London auction houses and how these collections come to market".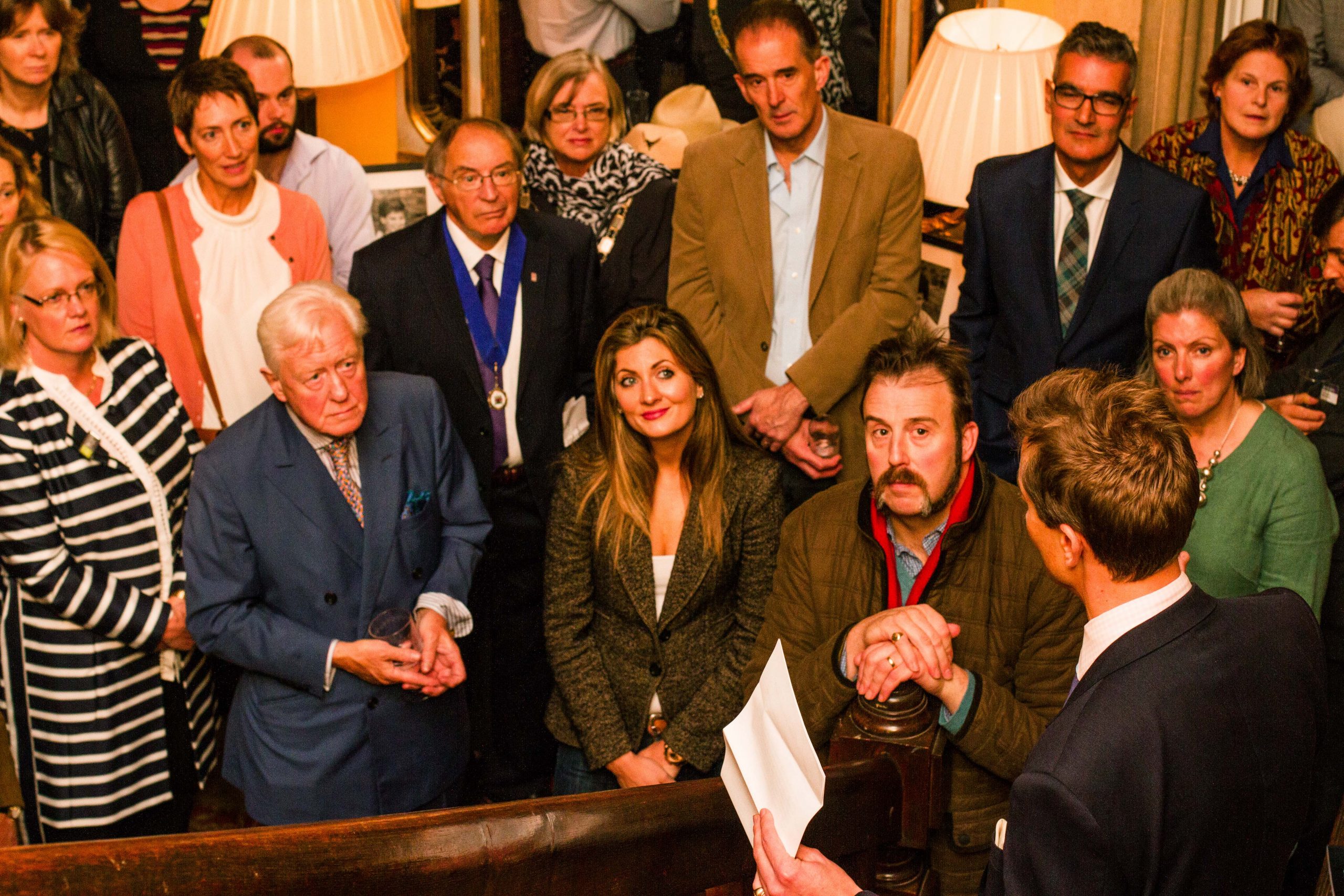 Guests listening to Charlie Thomas, Bonhams, talking about items from Glyn Cywarch.