Bridgwater Chamber of Commerce 'Supply the Supplier' chain.
Wednesday 17th April, 2019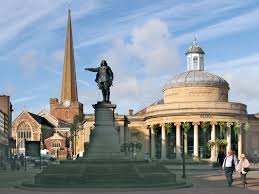 Bridgwater Chamber of Commerce initiated the launch of its successful supply chain in April 2018. Its main aim being to support local Sedgemoor Businesses to achieve growth through the work generated by the ongoing development projects in the Sedgemoor area. The Supply the Supplier Project manages a database of information from a wide variety of local Sedgemoor Business sectors; suppliers of products, goods or services. All have confirmed their commitment and interest in working with any Tier 1 contractors for work within the area that would be suitable.
Essentially the Bridgwater Chamber of Commerce's project team will work with you, when requested, to help bridge any gaps in your local supply chain or local procurement requirements. Thus, helping to support you in meeting your contractual needs relating to any local Labour Agreements and meeting completion deadlines. The Project team are delighted with the successes they have achieved so far, saving time and money for developers as well as keeping the carbon footprint low by sourcing local products and supplies.
Furthermore, we have a Method of Understanding agreement in operation with the Somerset Chamber of Commerce which manages the Hinkley Point C Supply Chain, that we may, where necessary, ask for their support to also interrogate their supply chain if we find ourselves unable to assist you from our own database.
Be aware that our Supply Chain database captures a wide range of information about their goods, services and products as well as relevant qualifications, staff numbers and details of previous work undertaken etc, so we are always able to give you relevant strong matches against your requirements. There are no cost implications for using the Chambers Supply chain and its staff are always on hand to assist with any queries:
Royal Clarence House,
3 High Street,
Bridgwater, Somerset
TA6 3BH
Tel: 01278 228004
Mob: 07522229472
Email: [email protected]
Web: www.bridgwaterchamber.org.uk
The HPC build is not the only large project on our doorstep and it is the aim of the Bridgwater Chamber to create a supply chain register for the £300 million worth of non HPC projects starting on our doorstep.
No business is considered too large or too small to register their interest in these projects.
More than 12 major build projects taking place in Sedgemoor over the next 3 years.
The Bridgwater Chamber of Commerce wants to try and ensure that local businesses can register their interest in this work to have a chance to both grow their business and be actively involved in the redevelopment of the area.
We  wish to raise awareness of the indirect businesses who will be able to take advantage of the economic advantages of these projects over the 10-year timescale of the redevelopment.  This lies at the heart of Bridgwater Chambers vision:
To build more prosperous businesses in our area and to promote our area.
We will provide support and information to any local business interested in joining our supply chain register.
You can be part of the non-nuclear developments.
There are no cost implications to joining our supply chain register and any local business from any sector may register their interest from construction, suppliers of products or services.  If you wish to discuss this or ask any questions please don't hesitate to contact our Project Manager who will be happy to assist you.  Alternatively you may wish to register immediately on our secure website: (click this link)