Bridgwater Chamber Voice Disappointment Over Parking Charges in Local Car Parks!
Thursday 18th June, 2020

Bridgwater Chamber of Commerce have written to the Chief Executive and Leader of Sedgemoor District Council to voice our disappointment over their decision to reintroduce parking charges in council owned car parks.
A copy of the email is shown below: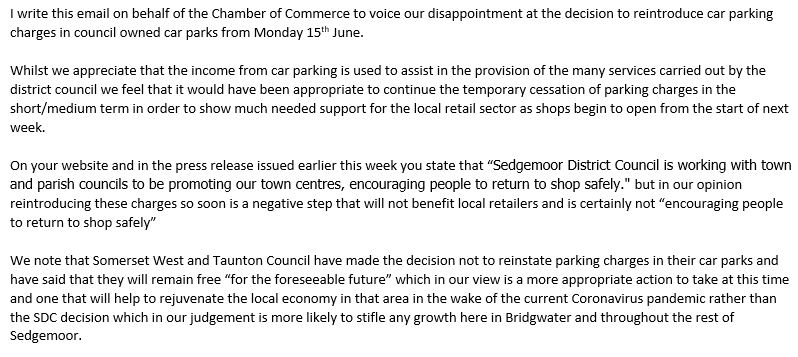 Although a quick response was received from Sedgemoor District Council, as shown below, it was a disappointing one! We feel that it would have been more acceptable if they had explained what the carparking revenues are used for, to give a better understanding of why they have bought the charges back into effect so quickly.