BTC in partnership with Bridgwater Chamber of Commerce,supporting the local business community
Monday 26th October, 2020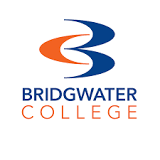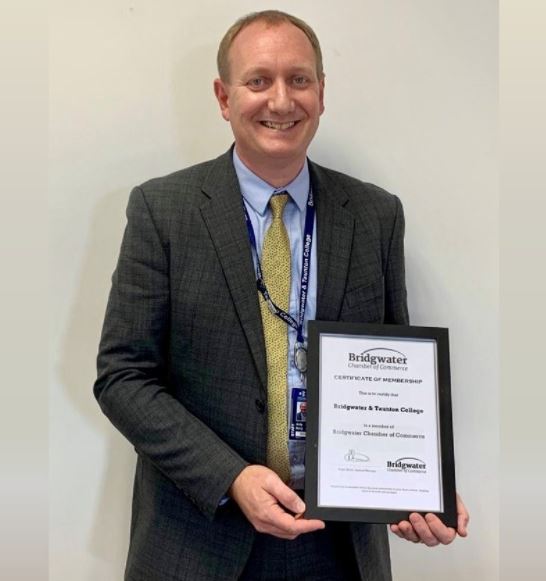 Bridgwater & Taunton College's (BTC) long-standing synergetic relationship with the Bridgwater Chamber of Commerce is integral to supporting our local business community.
BTC have been proud members of the Bridgwater Chamber for many years and continue to work very closely to build a communication network that brings businesses together and provides access to the breadth of training opportunities available.
Andy Berry, Principal and CEO said:
"As a College we are proud to work in partnership with Bridgwater Chamber. Working together with employers, industry specialists, community organisations and awarding bodies, means we can develop and deliver innovative, accredited and bespoke training programmes required by businesses. This is a real step change in education, the focus on employer partnerships means we can create solutions to fill specific skills shortages that benefit our students and local community and enable businesses to develop the skills they need to grow and prosper."
Employer partnerships are at the very heart of Bridgwater & Taunton College's approach to training, delivering Ofsted Outstanding Apprenticeships and Adult Learning across the region.
In collaboration with the Chamber, BTC are developing an enhanced offer for Bridgwater Chamber members, supporting with recruitment, training/retraining and upskilling.
The Business Development team, at BTC, work together with businesses in all key employment sectors to best understand business priorities and tailor training around any skills gaps that may exist. With the government's 'Plan for Jobs' and the new Apprenticeship incentives available for businesses until January 2021, the team have been working collaboratively with a variety of employers to recruit new apprentices into business and help smaller employer's set-up their digital account in order to access Apprenticeship funding.
Roger Smith, General Manager at Bridgwater Chamber said:
"Bridgwater Chamber of Commerce is proud to work in partnership with Bridgwater & Taunton College, supporting local employers and students alike. We are excited to be in a position to build on the great results already achieved and look forward to assisting the continued growth of training and employment opportunities within the local community."
For information on how BTC can support with training in your business, please contact the Business Development team on 01278 655111 or email [email protected].