Clarke Willmott crowned Law Firm of the Year at Devon & Somerset Law Society Legal Awards
Monday 15th April, 2019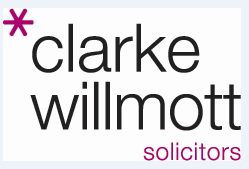 The Taunton office of national firm Clarke Willmott LLP won the Law Firm of the Year category at the Devon & Somerset Law Society Legal Awards.
The sold-out event, held in Exeter Cathedral, was attended by over 500 people.
In addition, Kayleigh Linford, team supervisor in the Taunton Debt Recovery team, was named Highly Commended runner up in the Rising Star category.
Kate Gardner, partner and head of the Clarke Willmott Taunton office, said: "Winning the accolade of being named Law Firm of the Year across both counties is a great honour and I am extremely pleased and proud that we have been recognised as the leading law firm in the South West.
"It is also fantastic that Kayleigh Linford was named highly commended runner up in the Rising Star category."
Clarke Willmott offers specialist legal advice and support for businesses and individuals in the South West. For more information please contact Kate Gardner, Partner and Head of the Taunton office, on 0345 209 1420 or [email protected]