CLARKE WILLMOTT IN TAUNTON UP FOR A BRACE AT DASLS LEGAL AWARDS
Friday 1st February, 2019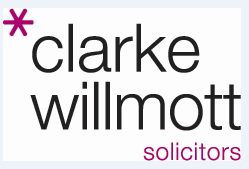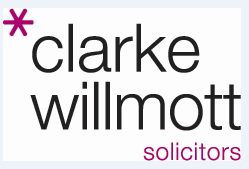 The Taunton office of national law firm Clarke Willmott LLP has been shortlisted in two categories at the 2019 Devon and Somerset Law Society (DASLS) Legal Awards.
The office, which has eight teams listed as top tiers in the Legal 500 and Chambers directories, is shortlisted for the Law Firm of the Year Award (11+ partners).
In addition, Kayleigh Linford, Commercial Team Supervisor in Clarke Willmott's Debt Recovery team, has been shortlisted in the Rising Star category.
Kate Gardner, partner and head of the Taunton office, said: "DASLS is an important organisation for the legal profession and we are delighted to have been shortlisted for Law Firm of the Year and this is a credit to all who work in the Taunton office."
Kayleigh, who joined in 2014, has risen swiftly through the ranks and now has direct accountability for more than 80 clients and a team of case workers.
Phil Roberts, Partner and joint Head of the Debt Recovery team said: "Kayleigh has worked incredibly hard. She is a valued and popular member of the team who always has a smile on her face and is loved by her clients. Her short-listing for this prestigious award is the perfect recognition of her all-round professionalism and drive to be the very best she can be."
Kayleigh, a graduate member of the Chartered Institute of Legal Executives (CILEx), said: "Clarke Willmott has provided great support to me and my efforts to progress my legal career and I enjoy working with my colleagues every day to deliver the best possible service to our clients."
The awards, designed to showcase the most talented legal professionals across the two counties, will culminate in a glittering ceremony on April 4 in the beautiful and historic setting of Exeter Cathedral.
The Taunton office previously won the DASLS Law Firm of the Year award in 2017 which followed a win at the Somerset Business Awards in 2012 for Business of the Year.
Clarke Willmott LLP is a national law firm with seven offices across the country, including Birmingham, Bristol, Cardiff, London, Manchester, Southampton and Taunton.