Holiday Inn Express
Sunday 14th January, 2018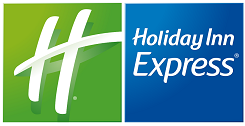 Opening a new business is always very difficult thing to do most of all when new to the area. Linking up with the Bridgwater Chamber of Commerce was the best thing that we could have done. They really helped us get in touch with the right people to help move our business in the right direction.
They helped us with local Gin suppliers, an artist to do a wall mural of Bridgwater, window cleaners, gardeners and many many more as well as helping us start up our community networking at their breakfast meetings.
Vivienne Greenwood and her team have always been at the end of the phone to support in whatever way they can and this really makes all the difference, may our partnership between Holiday Inn Express Bridgwater and Bridgwater Chamber of Commerce long continue and it's such a valuable one to have.
Barnaby Kean | General Manager
Holiday Inn Express Bridgwater | Market Way
North Petherton, Bridgwater, Somerset, TA6 6DF, United Kingdom
Mobile: +44 (0)7795354648