S Roberts Group installs recycling plant to stop waste going to landfill
Thursday 14th April, 2022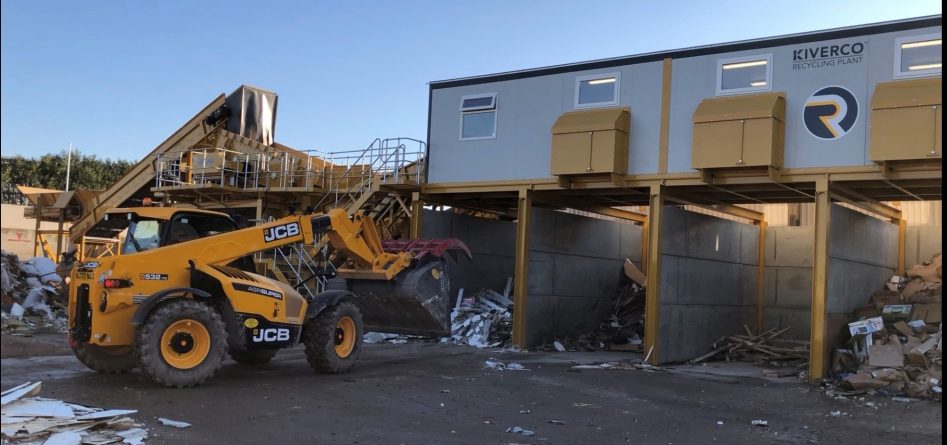 A FAMILY-RUN waste management company from Somerset has installed a new waste recovery plant to enable it to handle and process waste more efficiently and sustainably (April 2022).
S Roberts Group, which is based in Bridgwater, has put in a Kiverco waste sorting plant that will allow the company to recycle and recover up to 95% of construction and demolition waste as well as the household, commercial and industrial waste it receives from customers.
Beccy Roberts, Director of Waste Management, explains: "This is a really exciting and important investment for us. As a company, we are committed to diverting as much waste as possible from landfill in the Somerset area, and the Kiverco plant will certainly help us to achieve our goal.
"The Kiverco plant consists of a hopper/feeder, combi waste screen, five-bay picking station for manual sorting, two overband magnets to remove ferrous metals, an Air Density Separator (ADS) to remove lights material from the mid-size fraction and a powerful fan blower to remove any lights found in the oversize hardcore material at the end of the recovery process."
S Roberts Group's wealth of experience spans more than 90 years and is one of the South West's leading waste management companies. It provides specialist industry and geographical knowledge to advise commercial and domestic clients on the best possible waste solutions. – move up
The Kiverco plant is designed to process more than 60,000 tonnes per annum of waste. The system will recover hardcore, brick/concrete, ferrous metals, non-ferrous, hard plastics, plastic bottles (HDPE & PET), wood, cardboard, and an RDF/SRF product.
Con Gallagher, Global Sales Manager at Kiverco, said: "S Roberts Group are a well-known business in the South West and we were very pleased when they chose Kiverco to design and install this waste plant. They are committed to recovering as much clean waste product as possible from their incoming waste and help contribute to a more sustainable future for everyone."
Based in Bridgwater, Somerset, the third-generation firm is run by Beccy and her sister Vicky, who took over the business from their father, Terry, in 2004.
The dedicated and friendly team work closely in partnership with clients to ensure health and safety standards are maintained and to deliver an efficient and environmentally conscious service.
The company offers skip, tipper and plant hire, bulk earth moving, grab hire, recycled aggregates, licensed asbestos removal and demolition services for domestic and commercial clients across the South West.
In 2006, it was the first demolition company in the Westcountry to launch a specialist and licensed asbestos removal service.
S Roberts Group holds its environmental considerations and solutions at the core of its business and adheres to these when advising and making decisions on the management of waste, resources, emissions and transport.
For further details, please call 01278 422521 or visit www.srobertsandson.co.uk.