Sedgemoor benefits from a slice of £105m Housing Investment
Monday 27th April, 2020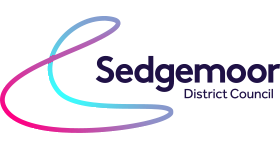 Sedgemoor District Council is delighted to report the news that Vistry Partnerships has recently signed off a £105m haul of development contracts across six national sites, delivering over 400 affordable homes.
This includes an investment of in excess of £15m into eighty (80) new affordable homes in the Kingsdown area of Bridgwater. Vistry have confirmed that they intend to advance these proposal during the covid-19 crisis.
With the support of SDC, the site was purchased Homes England as part of their accelerated house-building programme. SDC has worked closely with Homes England to grant planning permission for these new homes, as well as working alongside one of our main partner registered provider partners to bring these proposals forward. Vistry's investment and commitment into this project has brought the construction of much needed 80 affordable rented homes a step closer to becoming a reality, despite a raft of challenges.
This approach will increase the prospects of these homes being built in the short-term and will increase the affordable provision from the original quota of 30% to100% (24 units to 80 units). Whilst it is not possible to confirm a delivery timescale for the new homes, Vistry Partnerships is working closely with Homes England to agree flexible delivery terms pre-commencement activity during the current health crisis.
Duncan Harvey, Housing Development Manager at Sedgemoor District Council added "Despite the current covid-19 crisis, the demand for affordable, quality homes remains high. Providing affordable homes is an ongoing priority for the council and this project represents another significant step forward. To hear about such a major investment commitment during a period of severe financial challenges is fantastic news and is a testament to the hard work and strength of our relationship with the housing supply chain.
Sedgemoor wishes to express its appreciation to all the partners involved in this project. Not only will this project see 80 modern affordable homes, but welcome the long-term benefits associated with this investment will have in terms of helping to tackle housing need, wider community benefits and of course the financial injection into the local economy and creation of new jobs.
Stephen Teagle, Chief Executive of Vistry Partnerships, said: "It's a challenging time for the housebuilding and construction industry, so I am delighted that we have secured these six new housing sites. We have developed a successful partnership with Homes England and are already providing many hundreds of homes together; these new developments will add to that partnership, providing hundreds of affordable homes. Thanks to our agile business model and a collaborative approach with Homes England to accelerate delivery, we have been able to identify solutions which will enable us to progress as soon as possible."